The Comprehensive Rehab staff is here to help you in every way they can. Please stop by and allow us to give you a helping hand. We would love to help you or your loved one today! Call us today @ #252-243-7400!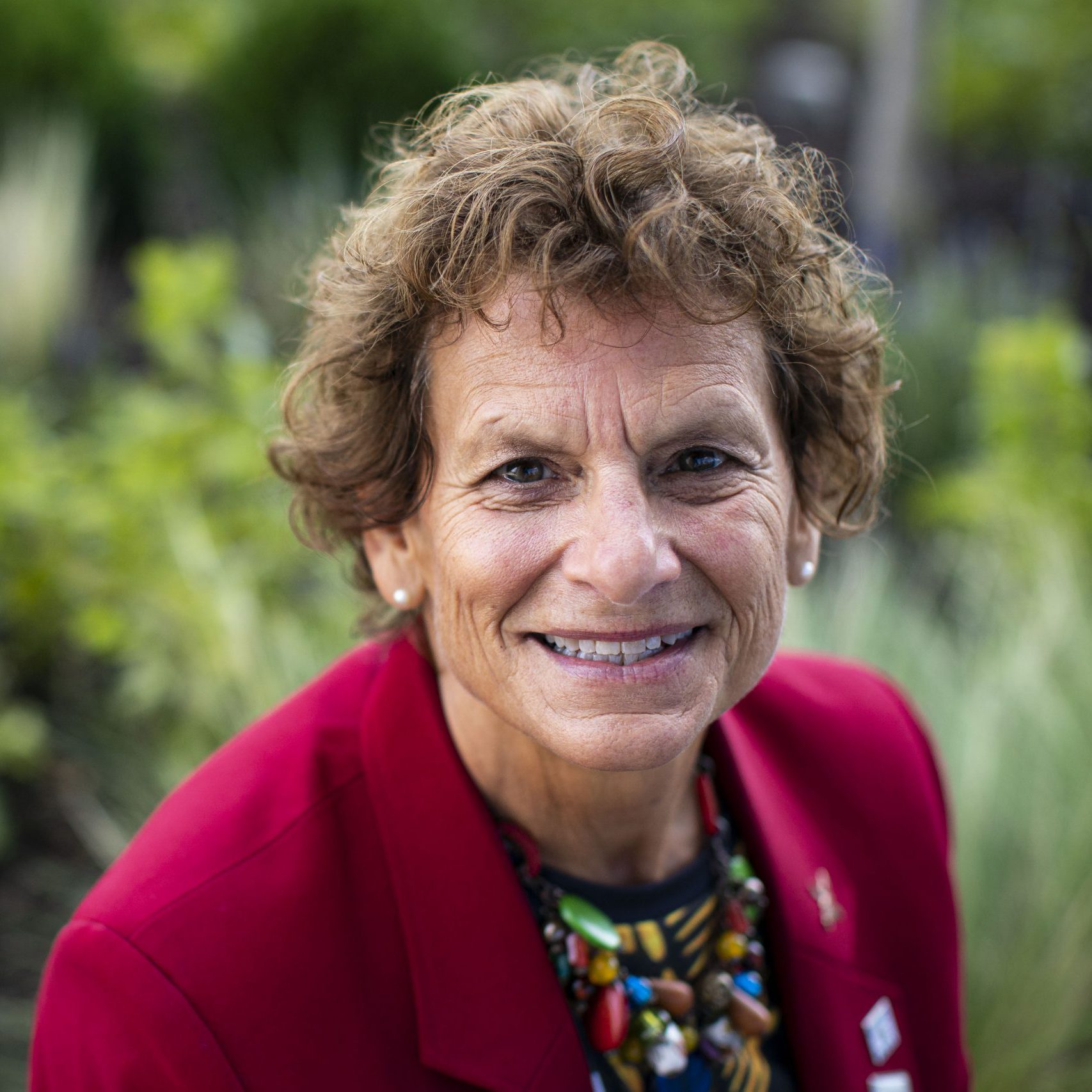 Eileen Rodri Carter, PT, DPT, MBA
Owner/President
Eileen is a 1981 graduate of East Carolina University with a BS in Physical Therapy. She obtained her MBA from East Carolina University in 1991. Eileen had a vision of becoming a small business owner and in 1992 started Comprehensive Rehab of Wilson Outpatient clinic with a Home Health division as well as Aquatic Therapy. She has served many years on the APTA NC holding several positions including President.  Volunteer work and serving the community holds a special place in her heart. She has worked in a variety of settings as a Physical Therapist over the years including Acute Care, Skilled Nursing, Outpatient and Home Health. Eileen enjoys working with patients of all ages. In December of 2015, Eileen obtained her Doctorate from Northeastern University in Boston, MA.  She loves the outdoors and enjoying the farm with her husband, friends and family.
She and her staff pride themselves in giving outstanding patient care, a close professional relationship with their referral base and giving back to the community.  Come see us and join our FAMILY.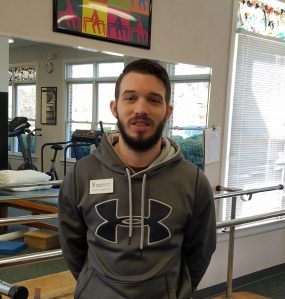 Austin Garris, PTA
PTA
Austin has been part of the Comprehensive family since May 2017. He graduated from the PTA program of Nash Community College in 2017. Austin enjoys treating young, adult and geriatric patients, specifically with orthopedic related injuries or surgeries. Outside of work he enjoys working out to prepare for spartan races and spending time with his wife and two kids.
Gina Fridette
I am eagerly awaiting to embark on this partnership with you. I have been practicing physical therapy for 5 years. I am passionate in delivering care to all ages and populations, but pediatric patients have always been special to me. There is nothing more exciting than helping children gain skills needed for the best interaction with their home and community, as well as empowering their parents and caregivers. I received by BS in Exercise Science from Appalachian State University and my Doctorate in PT from Howard University.
Susan Langley Swain, PTA
Susan was born and raised in Wilson County.  She is a graduate ECU 1992 with a BS in Child Development and Family Relations and later graduated from the PTA program at Nash Community College in 1996.  In her career, for 18 years she has been an Outpatient Clinic Manager and a Rehab Manager in a near by Rehab center.  She ahs worked primarily with geriatric patients and has the pleasure to work iwth a variety of patients here at Comprehensive Rehab of Wilson.  She enjoys spending time with her family and friends and treats her patients like family.  She loves the profession she has chosen and would love to work with you.
Mary Catherine Nimmo, PTA
Mary Catherine Nimmo, PTA is a Wilson native with previous experience working in a skilled nursing facility. She enjoys working with pediatrics, aquatics and our general orthopedic outpatient setting. While away from work she enjoys spending time with her daughter and husband, working in her garden and playing tennis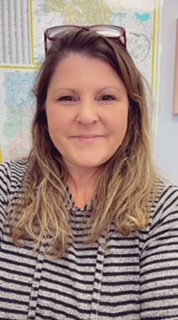 Melissa Shader
Admin Staff
Joined Comprehensive staff in 2007.  Along with coordinating services for our home health contracts, I am here to assist you with any scheduling and or billing questions.
Holly
Home Health
Holly has worked for Comprehensive Rehab since 2009 in the Home Health Department. She is a graduate of Nash Community College and has been happily married to her husband, Eric, since 2017. She enjoys all things outdoors including gardening, flowers & nature walks.
Debbie Silver, PTA
Home Health
My name is Debbie Silver .I graduated from Martin Community College in 2008. I joined the Comprehensive Rehab Family in 2008 working part time in the Home  Health Division , then started full time in 2009. Since then , I've had the opportunity to serve in multiple areas that Comprehensive  Rehab provides . Areas included aquatic therapy , school based therapy , pediatrics in Home Health /daycare setting , and Geriatrics in Home Health .
Although I enjoy interacting with all ages , Pediatrics is what I'm most passionate about . I'm blessed to have the opportunity to work with families and see their little ones Blossom
Ashley Privett, COTA/L
Graduate of East Carolina University with a B.A Psychology in 2015 and graduate of Pitt Community College with an A.A.S Occupational Therapy Assistant in 2018. Variety of experience working in skilled nursing, school based, pediatric and adult outpatient.
Tammy Williford
Admin Staff
Hi, my name is Tammy.  Since July 2020 I have been a part of the administration staff at Comprehensive Rehab of Wilson. I retired from Wilson County Emergency Medical Services as a captain. I was a paramedic there for 30 years.  I am married and the Lord has blessed us with two wonderful children. Our family has 2 dogs who require a lot of love and attention.  I attend and am an active member of Wilbanks Christian Church.  I enjoy traveling with my family from the coast to the mountains and any chance I get to put the top down on my Jeep.
Joy Collins
Office Manager
Joy Collins, office manager has been with Comprehensive rehab for almost 16 years.  She and her husband love to spend time and the beach and travel the world whenever they can.
Jamie Sears
Home Health
My name is Jamie Sears. I've worked with Comprehensive Rehab of Wilson since 2011. I graduated from Nash Community College in 2008. I began my career at Wayne Memorial Hospital as an Acute Physical Therapist Assistant and have worked in Home Health since transitioning. I have been married since 2006 to John and have 2 kids ages 7 and 11 that keep me busy 100% of the time. I enjoy spending time with my family, at the beach, and am very active in church.
Kelly Day
My name is Kelly and I received both my Bachelor's and Master's degrees in Communication Disorders from Appalachian State University.  I have over 20 years of experience working with pediatrics, adults and geriatrics in a variety of settings including schools, hospitals, outpatient and inpatient rehabilitation and nursing facilities.  I have provided services for children with speech and language delays, feeding disorders, neurological impairments, genetic disorders, and other developmental delays.  I have worked with adults/geriatric clients with various neurological impairments such as strokes, Parkinson's disease, and traumatic brain injuries.   I have also received specialized training in swallowing evaluations and treatments including Modified Barium Swallow Studies, Fiberoptic Endoscopic Evaluations of Swallowing and Vital Stim. I love meeting new families and helping clients reach their fullest potential!  In my free time I enjoy spending time with my family and friends, baking delicious desserts and traveling!
Missy
Admin Staff
Missy aka the face of Comprehensive Rehab.  I'm just a good ole southern gal raised in NC, who knows NO stranger.  Once you walk through our door you become family.  I'm always smiling, cutting up with those around me but being the best I can at my job.  I try to live by the morals & values shown to me as a child.  God's first in my life, Jesus, my girls, family & friends.
Teresa Griffin
Admin Staff
Teresa Griffin has been a part of our admin team for 22 years and is a delight to have if you have questions about your bill.  She loves helping others and is a proud mother and MiMi.  She is pictured in a group Admin staff picture.
Out Patient-Clinical Staff
Our talented and caring outpatient clinical staff is dedicated to enhancing our patients quality of life through movement and education.
Left to right: Jordan Marshall, PTA., Eileen Carter, PT, DPT, MBA., Ashley Goldston, PT, MSPT., Wanda Boyle, PTA.
The Vision of the Physical therapy profession is:"Transforming society by optimizing movement to improve the human experience." We attempt to achieve this vision every day in our care for our patients. Whether it is the adult speech patient or a loving pediatric child receiving physical therapy.
Joi Edmundson Massey, PT, DPT
Director of Clinical Services
I have the distinct honor of serving as the Director of Clinical Services. I have worked here almost 29 years. During my career at Comprehensive Rehab, I have had the opportunity to work in many settings in physical therapy including acute care, wound care, outpatient clinic, home health, orthopedics, geriatrics, pediatrics, cardiac and pulmonary rehabilitation, stroke rehabilitation, and administration. I received my bachelors degree at East Carolina University and my doctorate at Simmons University in Boston.  Comprehensive Rehab contracts with several local agencies to provide home health therapy services in Wilson and Wayne counties. This is my focus. I truly enjoy the one on one care we provide. It is my goal and the goal of our staff to serve our communities. We combine our passion and expertise to help you accomplish optimal health. Feel better, move better, be better. Choose Comprehensive Rehab.  If you need home health services contact us at 252-243-3291.
Ashley Goldston, PT, MSPT
General Practitioner
Ashley graduated from ECU in 1998 with a BS degree in Exercise and Sports Science and moved on to further her career to graduate from ECU in 2000 with an Masters in Physical Therapy. She has been a part of the Comprehensive Rehab family since 2000.  She has loved working in a variety of settings including outpatient, home health, SNF and acute care.  Ashley believes in a "hands on"  approach and on on one patient centered care.  She enjoys spending time at the beach, traveling, and collegic athletics.  She loves hanging out with her beloved Scottie, Fiona.  Come see Ashley, she will make you feel right at home.
Home Health
Comprehensive Rehab of Wilson serves several contracts with local businesses to provide physical therapy outside of our clinic. Led by Joi Massey, PT, DPT, the home health team sees patients in their homes in Wilson, Wayne, Nash, Johnston and Edgecomb counties. Our Home Health therapists also serve a wide variety of other settings such as specialty schools, daycares, and assisted living facilities.
Administrative Staff
Our dedicated Administrative staff is here to greet you with a smile. They can help you with an array of things from scheduling your appointments to billing and insurance questions.
(back row Debra Stone, Missy Penegar, Joy Collins
front row Melissa Etheridge and Teresa Griffin)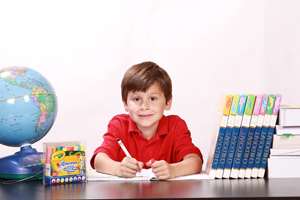 School and Home Pediatric Services
Comprehensive Rehab provides services to two area schools in Wilson County. Our staff takes great pride in serving our community of students and the pediatric populace for the CDSA and older children in the home